Connect with more people through email marketing
All the tools you need to build professional emails – even if you're just starting out.
Introducing AWeber Free
AWeber Free: Email marketing for free. No credit card required.
How to build a Landing Page
AWeber: Free email marketing and landing pages
Setting up a Campaign
Create automated email sequences with AWeber
Designing your first email
AWeber Free: Easy email marketing
Sending your first email
Connect with customers 24/7 with AWeber Free
Setting up integrations
AWeber Free: Email marketing for small businesses
WordPress and Landing Pages
AWeber Free: Email marketing for free. No credit card required.
Email list growth blueprint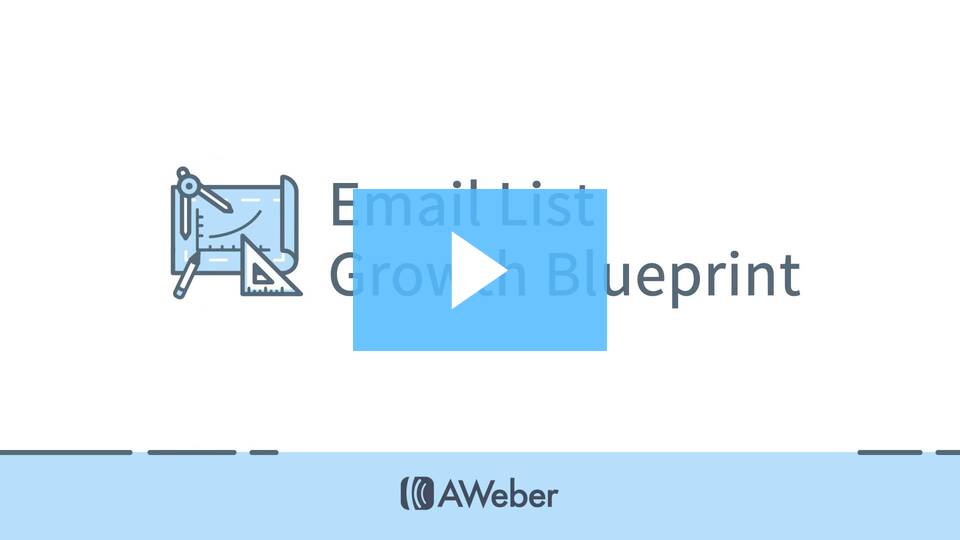 Learn how to grow your email list in less than 4 hours with step-by-step, expert guidance in six short and simple lessons. Start the course now
What Is an Email Blast and 5 Tips on How to Send it Right
Love 'em or hate 'em, email blasts are still a thing.
Whether you're launching a new product, promoting a brand new book, or announcing a massive sales campaign – you're most likely going to start with an email blast.
Better yet, you'd start with an email campaign. Is there a difference? – you may ask. We'll talk about this in a moment.
How to Create a Landing Page In 9 Easy Steps
Have you ever wanted to launch a quick marketing campaign but didn't want to go through the trouble of setting up or updating your own website?
Then you may already know about the solution to get that campaign going without needing to mess with your website at all – landing pages!
Whether you're looking to sell products, generate leads, or promote an event, landing pages give you the full capability and flexibility to launch your campaign in a matter of moments.
What is Email Automation & Why Use It?
Email automation has become an essential part of any effective marketing campaign. With automated emails you're able to build lasting, personalized relationships with your customers, sell your products more often, and grow your business faster than ever.
The good news is you don't need a big marketing budget to effectively use marketing automation software and take full advantage of email automation. In this article, we'll talk about several topics, including what is email automation and what are the most popular automated email responses you should be sending.
Email Design Best Practices
Want your email campaigns to shine and get your audience clicking? Then let's talk about email design.
Good email design isn't just meant for visual appeal. It's meant to help you build stronger relationships with your audience, sell more of your products, and improve your overall return on investment in email marketing.
To put it simply, if you want to succeed with email marketing, you'll want well-designed emails.
Newsletter Ideas: Examples & How-to Guide
Although they're "just" for your own employees and colleagues, company newsletters shouldn't be taken for granted. When you learn how to do them right, they can be effective communication tools that'll help to keep your team informed, engaged, and entertained.